Upcoming Events
We are proud to be a part of your community. Below is a list of events, activities, and seminars that we are involved in.
October 2023 Events
Graveyard Trunk or Treat!
Oct 21, 2023 12:00 PM to Oct 21, 2023 03:00 PM
Celebrating our 140th year!
Graveyard Trunk or Treat is a free, family-friendly Halloween trick-or-treat party hosted by River View Cemetery and featuring some of River View's most prominent decedents as they hand out treats from the trunks of their themed vehicles. On Saturday, October 21st from 12 to 3pm in the afternoon, the cemetery's gates will be flung wide for guests to wander the grounds and mingle with historic Portland spirits who have made impressive — and sometimes unusual — contributions to our community. Drivers will decorate and create a scene of a life lived using their vehicles and provide a safe and entertaining way for children to receive Halloween treats as they walk from vehicle to vehicle, collecting candy the way they would during a normal trick-or-treating outing.
This is a FREE event for all age groups.
300 S Taylors Ferry Rd., Portland, OR 97219
Call 503-246-4251 for more information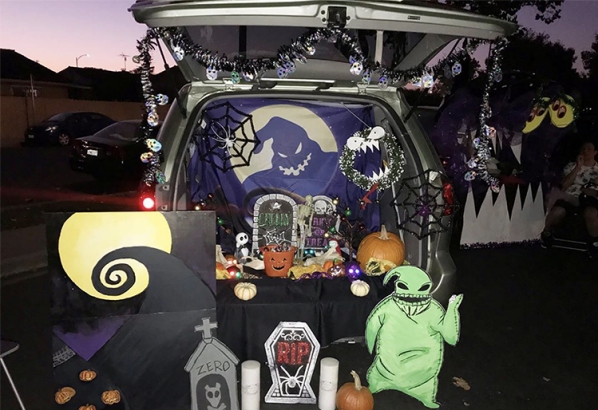 December 2023 Events